[Review] Bad Romance – Heather Demetrios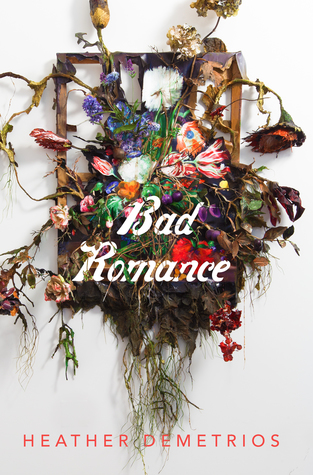 Title: Bad Romance
Author: Heather Demetrios
Genre: YA Fiction
Published: 2017
My Rating: ★★★★
From Goodreads: Grace wants out. Out of her house, where her stepfather wields fear like a weapon and her mother makes her scrub imaginary dirt off the floors. Out of her California town, too small to contain her big city dreams. Out of her life, and into the role of Parisian artist, New York director—anything but scared and alone.
Enter Gavin: charming, talented, adored. Controlling. Dangerous. When Grace and Gavin fall in love, Grace is sure it's too good to be true. She has no idea their relationship will become a prison she's unable to escape. 
---
This book festers with rage. The story is told from Grace's perspective as if she is writing to Gavin, the boy she falls for and later comes to hate and fear. The fact that it's written in a mix of first and second person only makes it more poignant.
I've always wondered how a smart girl could end up in an abusive relationship and then stay in it. Or how you could give up your dreams for a dumb boy. But when you think you're worthless, you don't believe you deserve love or to be treated with respect. Grace has such a strong personality, and you just want to shake her for letting Gavin and her family get away with treating her so horribly. If she only said what she was thinking, because my god she is full of attitude, she wouldn't be in this mess. They wouldn't be able to cow her.
Even though I know he's a total dick, I can't help but find Gavin charming at first. Then I just felt bad for him. It's clear he has issues, that he needs help. He tries to kill himself because his last girlfriend broke up with him and threatens to kill himself if Grace tries to leave him. You wonder how someone so young, who comes from a decent family, could have such problems.
Though Bad Romance should frustrate you and make you want to throw it across the room, it isn't completely depressing. There are tons of references to musicals and plays. Most of them I've never seen (West Side Story anyone?), so a lot went over my head. But I had some great LOL moments. I would recommend to fans of Patrick Jones' Things Change and Sarah Dessen's Dreamland.