"What Should I Read Next?" Podcast by Anne Bogel
I've recently begun listening to the podcast What Should I Read Next?, hosted by Anne Bogel over at Modern Mrs. Darcy. Each week she interviews a new guest. They are bloggers, fellow podcasters, authors, bookstore owners–basically people who love talking about books. Each episode is structured the same: The guest shares three books they love, one book they didn't like, and what they want to change in their reading life.
With that information, Bogel gets to the heart of what they enjoy and what they're looking for, then gives them three book recommendations. One guest called her the "Book Whisperer." Many consider being on the show as a form of book therapy. She recommends books I've never heard of or books I would never have picked up without her describing them in such a compelling way. Needless to say, my already mountainous TBR pile now blots out the sun.
Unfortunately, there is little love for genre fiction on the show. You get a definite snobby vibe when anyone speaks about anything that isn't considered "high literary fiction." Still, I like to fantasize about what I would say if I were on the show.
Three Books I Love:
Like almost every guest on the show says, this is difficult. Obviously I can't narrow down my favorites to three. I couldn't even narrow it down to twenty. I could give the obvious and say Harry Potter or Artemis Fowl or any of the books that really resonated with me when I was younger and that still do. However, I will go with books that I've read in the last two years that I loved and will reread over and over again.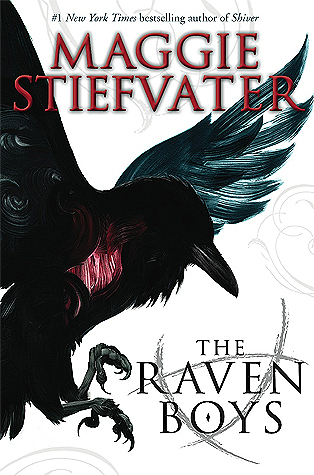 The Raven Boys – Maggie Stiefvater
The book follows Blue, whose life becomes entwined with four rich students from a nearby academy and their quest to find a long-lost Welsh king.
I cannot emphasize how much I love this series. I wish I had an ounce of Stiefvater's talent. Just one freaking ounce.The Raven Cycle checks off all my boxes: Fully-fleshed out characters, close male relationships, magic, fast cars, a compelling plot, snark, hilarity, beautiful writing.
I'm so flippin' excited that she's making a trilogy with Ronan and Adam, who are my two favorite characters. (This is the part where I shatter Bogel's eardrums from my shriek of excitement.)
I've read a little of Stiefvater's other work. Shiver is about a pack of werewolves in Minnesota, but even though it's set in my state, it didn't capture my interest as much. I abandoned The Scorpio Races after a few pages, knowing I just wasn't in the mood to read it (I'll get back to it, I promise). But The Raven Boys is something I see myself rereading every year and never tiring of it.
---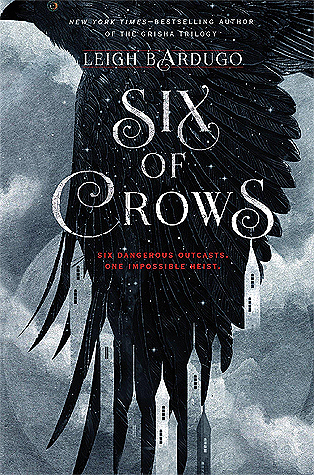 Six of Crows – Leigh Bardugo
This takes place a few years after the events in the Shadow and Bone trilogy. It follows criminal prodigy Kaz Brekker (Kaz. Kaz. Kaz. Kaz. Kaz. Kaz. Kaz. Kaz.) and his crew, who embark on a mission to retrieve a hostage from an impenetrable military stronghold and survive long enough to collect their reward.
I love Kaz's character so much. He's the right amount of vicious, the right amount of damaged. He's soooooo dreamy, especially when he's maiming people. He's one of those characters who is one step ahead of everyone, even his own crew. I also loved the way Bardugo weaved together the different characters and their point of views. They all compliment each other really well.
If you like Netflix's series, Peaky Blinders starring Cillian Murphy, you should definitely take a look at this. I began watching Peaky Blinders after reading the duology and all I could think was that Thomas Shelby reminded me of an adult version of Kaz.
Yum.
---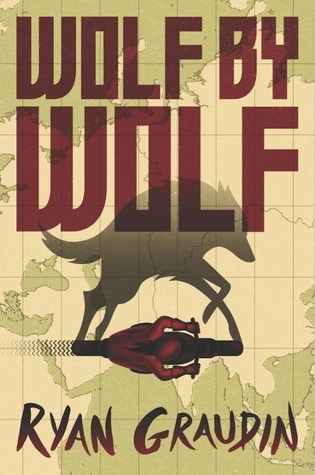 Wolf by Wolf – Ryan Graudin
Though it's such a horrid period in time, I'm fascinated by World War II. I have an entire shelf dedicated to it and Wolf by Wolf is a worthy addition.
The story is set in an alternate history where the Axis powers win. A young Jewish girl named Yael is experimented on by Nazis. Given the power to skinshift, she escapes the concentration camp and joins a group of rebels. Her mission is to assassinate Hitler. To do so, she poses as the only female participant in a motorcycle race from Germany to Tokyo.
This one was heartbreaking and exciting and powerful. The sequel, Blood for Blood, even more so. As you can maybe tell from my other choices, I enjoy reading about male characters. Like a lot. But Yael is so likable and broken, that she has become one of my all-time favorite heroines.
I would recommend this to anyone looking for fast-paced action with characters who have a lot of depth.
---
There are so many others I wanted to include on this list. A Court of Thorns and Roses by Sarah J. Maas, A Darker Shade of Magic by V.E. Schwab. The list goes on…
One Book I Hate:
It's rare for me to hate a book. Especially since I don't have any more teachers who like to shove horrible books down my throat. My all-time most-hated book is Coin Locker Babies by Ryu Murakami. I will never forgive my Japanese literature teacher for making me read this horrendous novel. You need only read the first sentence to know why I hate it. I will never be able to scrub it from my mind.
A recent book I disliked–hate is too strong of a word–was I Woke Up Dead At The Mall by Judy Sheehan.
A girl from New York City is poisoned at her father's wedding and ends up at the Mall of America, which serves as a sort of limbo, a place you go to before you go to heaven.
Weird premise, but I picked this up because it sounded quirky and I'm from Minnesota. It's so rare to find books set here. But it hardly took place here at all. Most of the time, we're in New York while the main character visits her past and tries to warn her father about her killer. I didn't understand why only people from New York went to the Mall of America after they died. Why wouldn't people from Minnesota go there? It just didn't make sense and I didn't make a connection to the MC or any of the other characters. I honestly didn't care that they had died.
Changes I Want in My Reading Life:
I want to read more books in different genres. I only read fiction, most of it YA, and the vast majority of it is fantasy or science fiction. It's not a coincidence that I also write YA fantasy. It's what I love.
I want to include more nonfiction, especially creative nonfiction, more short stories, more literary fiction, and maybe, just maybe, a memoir (but that's stretching it a bit). I also want to read more classics. I have a few shelves of them, but they intimidate me either because of their thickness (I'm trying to get through a large quantity of books this year) or because I'm worried about my own thickness and not being able to understand them.
So. Any recommendations for me? If you had to pick three favorites and one you didn't like, what would they be?