Throne of the Crescent Moon – Saladin Ahmed
The Crescent Moon Kingdoms, home to djenn and ghuls, holy warriors and heretics, are at the boiling point of a power struggle between the iron-fisted Khalif and the mysterious master thief known as the Falcon Prince. In the midst of this brewing rebellion a series of brutal supernatural murders strikes at the heart of the Kingdoms. It is up to a handful of heroes to learn the truth behind these killings:
Doctor Adoulla Makhslood, "the last real ghul hunter in the great city of Dhamsawaat," just wants a quiet cup of tea. Three score and more years old, he has grown weary of hunting monsters and saving lives, and is more than ready to retire from his dangerous and demanding vocation. But when an old flame's family is murdered, Adoulla is drawn back to the hunter's path.
Raseed bas Raseed, Adoulla's young assistant, is a hidebound holy warrior whose prowess is matched only by his piety. But even as Raseed's sword is tested by ghuls and manjackals, his soul is tested when he and Adoulla cross paths with the tribeswoman Zamia.
Zamia Badawi, Protector of the Band, has been gifted with the near-mythical power of the lion-shape, but shunned by her people for daring to take up a man's title. She lives only to avenge her father's death. Until she learns that Adoulla and his allies also hunt her father's killer. Until she meets Raseed.
When they learn that the murders and the Falcon Prince's brewing revolution are connected, the companions must race against time—and struggle against their own misgivings—to save the life of a vicious despot. In so doing they discover a plot for the Throne of the Crescent Moon that threatens to turn Dhamsawaat, and the world itself, into a blood-soaked ruin.
KEEP – Ugh, description is almost too long to keep, but looks interesting.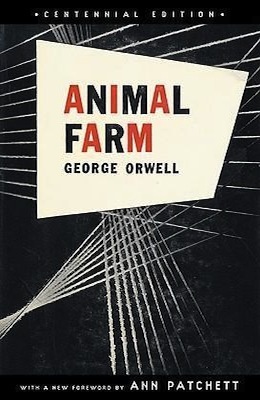 Animal Farm – George Orwell
As ferociously fresh as it was more than a half century ago, this remarkable allegory of a downtrodden society of overworked, mistreated animals, and their quest to create a paradise of progress, justice, and equality is one of the most scathing satires ever published. As we witness the rise and bloody fall of the revolutionary animals, we begin to recognize the seeds of totalitarianism in the most idealistic organization; and in our most charismatic leaders, the souls of our cruelest oppressors.
KEEP – Classics are almost always an automatic keep.
Night – Elie Wiesel
Night is Elie Wiesel's masterpiece, a candid, horrific, and deeply poignant autobiographical account of his survival as a teenager in the Nazi death camps. This new translation by Marion Wiesel, Elie's wife and frequent translator, presents this seminal memoir in the language and spirit truest to the author's original intent. And in a substantive new preface, Elie reflects on the enduring importance of Night and his lifelong, passionate dedication to ensuring that the world never forgets man's capacity for inhumanity to man.
Night offers much more than a litany of the daily terrors, everyday perversions, and rampant sadism at Auschwitz and Buchenwald; it also eloquently addresses many of the philosophical as well as personal questions implicit in any serious consideration of what the Holocaust was, what it meant, and what its legacy is and will be.
KEEP – I love–no, that's not the right word–anything WWII related. It's just such a fascinating–no, that's not it either–time in history.
Wuthering Heights – Emily Bronte
Wuthering Heights is a wild, passionate story of the intense and almost demonic love between Catherine Earnshaw and Heathcliff, a foundling adopted by Catherine's father. After Mr Earnshaw's death, Heathcliff is bullied and humiliated by Catherine's brother Hindley and wrongly believing that his love for Catherine is not reciprocated, leaves Wuthering Heights, only to return years later as a wealthy and polished man. He proceeds to exact a terrible revenge for his former miseries. The action of the story is chaotic and unremittingly violent, but the accomplished handling of a complex structure, the evocative descriptions of the lonely moorland setting and the poetic grandeur of vision combine to make this unique novel a masterpiece of English literature.
KEEP – You may be asking me how I haven't read this yet. I don't know the answer to that.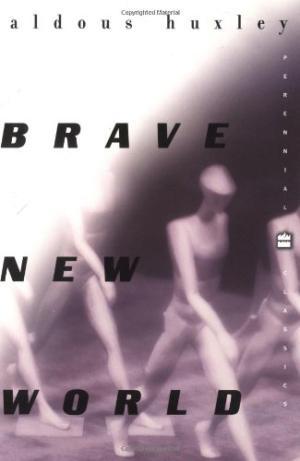 Brave New World – Aldous Huxley
Far in the future, the World Controllers have created the ideal society. Through clever use of genetic engineering, brainwashing and recreational sex and drugs, all its members are happy consumers. Bernard Marx seems alone harbouring an ill-defined longing to break free. A visit to one of the few remaining Savage Reservations, where the old, imperfect life still continues, may be the cure for his distress…
Huxley's ingenious fantasy of the future sheds a blazing light on the present and is considered to be his most enduring masterpiece.
KEEP – It's a MASTERPIECE. It says so.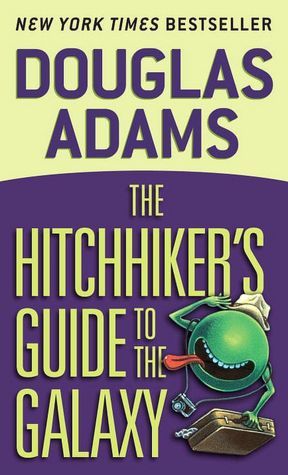 The Hitchhiker's Guide to the Galaxy – Douglas Adams
Seconds before the Earth is demolished to make way for a galactic freeway, Arthur Dent is plucked off the planet by his friend Ford Prefect, a researcher for the revised edition of The Hitchhiker's Guide to the Galaxy who, for the last fifteen years, has been posing as an out-of-work actor.
Together this dynamic pair begin a journey through space aided by quotes from The Hitchhiker's Guide ("A towel is about the most massively useful thing an interstellar hitchhiker can have") and a galaxy-full of fellow travelers: Zaphod Beeblebrox–the two-headed, three-armed ex-hippie and totally out-to-lunch president of the galaxy; Trillian, Zaphod's girlfriend (formally Tricia McMillan), whom Arthur tried to pick up at a cocktail party once upon a time zone; Marvin, a paranoid, brilliant, and chronically depressed robot; Veet Voojagig, a former graduate student who is obsessed with the disappearance of all the ballpoint pens he bought over the years.
KEEP – Again, how have I not read this?
Les Miserables – Victor Hugo
Introducing one of the most famous characters in literature, Jean Valjean—the noble peasant imprisoned for stealing a loaf of bread—Les Misérables ranks among the greatest novels of all time. In it, Victor Hugo takes readers deep into the Parisian underworld, immerses them in a battle between good and evil, and carries them to the barricades during the uprising of 1832 with a breathtaking realism that is unsurpassed in modern prose. Within his dramatic story are themes that capture the intellect and the emotions: crime and punishment, the relentless persecution of Valjean by Inspector Javert, the desperation of the prostitute Fantine, the amorality of the rogue Thénardier, and the universal desire to escape the prisons of our own minds. Les Misérables gave Victor Hugo a canvas upon which he portrayed his criticism of the French political and judicial systems, but the portrait that resulted is larger than life, epic in scope—an extravagant spectacle that dazzles the senses even as it touches the heart.
KEEP – No interest in the movie, but I figure I should read it at least.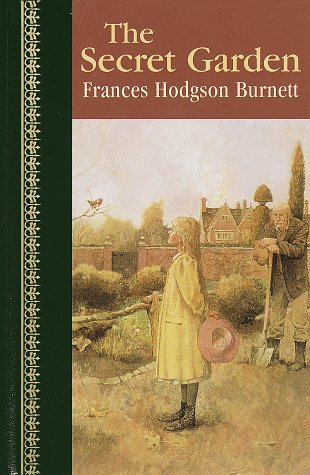 The Secret Garden – Frances Hodgson Burnett
When orphaned Mary Lennox comes to live at her uncle's great house on the Yorkshire Moors, she finds it full of secrets. The mansion has nearly one hundred rooms, and her uncle keeps himself locked up. And at night, she hears the sound of crying down one of the long corridors.
The gardens surrounding the large property are Mary's only escape. Then, Mary discovers a secret garden, surrounded by walls and locked with a missing key. One day, with the help of two unexpected companions, she discovers a way in. Is everything in the garden dead, or can Mary bring it back to life?
KEEP – I loved the movie when I was a child. Gardens are pretty dope. Secret ones even moreso.
A Christmas Carol – Charles Dickens
In his "Ghostly little book," Charles Dickens invents the modern concept of Christmas Spirit and offers one of the world's most adapted and imitated stories. We know Ebenezer Scrooge, Tiny Tim, and the Ghosts of Christmas Past, Present, and Future, not only as fictional characters, but also as icons of the true meaning of Christmas in a world still plagued with avarice and cynicism.
KEEP – I haven't read any Dickens yet. I'm going to start with this. It's going to be so BORING, isn't it?
Anne of Green Gables – L.M. Montgomery
Everyone's favorite redhead, the spunky Anne Shirley, begins her adventures at Green Gables, a farm outside Avonlea, Prince Edward Island. When the freckled girl realizes that the elderly Cuthberts wanted to adopt a boy instead, she begins to try to win them and, consequently, the reader, over.
KEEP – Hangs head in shame. I never even heard of Anne of Green Gables until recently. I feel like this is something I should've read when I was a child.
So I guess I'm getting rid of nothing. That's just great.