Gonna jump right in.
Foundling – D.M. Cornish 
Set in the world of the Half-Continent—a land of tri-corner hats and flintlock pistols—the Monster Blood Tattoo trilogy is a world of predatory monsters, chemical potions and surgically altered people. Foundling begins the journey of Rossamund, a boy with a girl's name, who is just about to begin a dangerous life in the service of the Emperor. What starts as a simple journey is threatened by encounters with monsters—and people, who may be worse. Learning who to trust and who to fear is neither easy nor without its perils, and Rossamund must choose his path carefully.
KEEP – Steampunk FTW.
The Deadwood Stage – Mike Hogan
Spring 1887. Sherlock Holmes and Doctor Watson find a cuckoo in their comfortable nest at 221B Baker Street when, after a chance encounter in Hyde Park, twelve-year-old Winston Spencer-Churchill is dumped on them by his far from doting mother, Lady Randolph. Winston blossoms under the affectionate, if occasionally jealous care of Watson. His developing detective skills and connections in Society are combined with a capacity for creating mayhem. Add in pack of Indians from Buffalo Bill's Wild West show and a homicidal pork butcher with an axe and as Holmes says of this first in a series of adventures "I dare say these experiences have done him a power of good. He will be much better prepared for daily life at his public school"
KEEP – Sherlock Holmes. Need I say more?
The Elementals – Troy Jackson
Upon unifying the seven warring states under one banner, the First Emperor of China began solidifying power for what he envisioned as a thousand-year reign.
Using those he conquered, the Emperor began a series of arduous projects, including the first Great Wall, the Linqu Canal, and a national system of highways. Ignoring the physical and emotional toll exacted upon the people, his insatiable desire to further his own power has led to a growing, and secretive insurgency.
One such organization is the Dragon's Spite who wishes to usurp control of the throne by nearly any means. But first they must marshal their forces strewn throughout the kingdom. More importantly they seek out three extraordinary girls who hold vast supernatural powers that can tip the balance in their favor. But do these unknowing heroines realize the talents that they possess? Will the Dragon's Spite reach them before the agents of the Emperor?
AX – Not interested.
Second on the Right – Elizabeth Los
An original retelling of the classic story, Second On The Right explores what really happened leading up to and including the events on the secluded island of Neverland. Forget what you know of that iconic novel, this story will shatter the characterizations of Captain Hook and Peter Pan that many have come to remember.
Beginning in the 21st century, events lead from the present to the past, and back again.
Eileen Reed is a young New Yorker who had always dreamed of becoming a doctor. One special trip will challenge not only her self-confidence, but change the course of her life as well. James Benedict is the CEO of a successful shipping company in England. Meeting an ancestor from his family line, he discovers his family's secret history of piracy and his true destiny. As the stories of these two soul mates intertwine and grow together, an ageless evil arises to threaten it all. James finds his moral compass challenged as his world falls apart around him. He discovers how far he will go and what lines he will cross to keep what is rightfully his.
KEEP – Anything Peter Pan, my friends. Anything.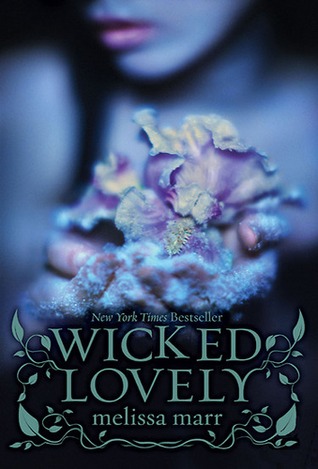 Wicked Lovely – Melissa Marr
Rule #3: Don't stare at invisible faeries.
Aislinn has always seen faeries. Powerful and dangerous, they walk hidden in the mortal world. Aislinn fears their cruelty – especially if they learn of her Sight – and wishes she were as blind to their presence as other teens.
Rule #2: Don't speak to invisible faeries.
Now faeries are stalking her. One of them, Keenan, who is equal parts terrifying and alluring, is trying to talk to her, asking questions Aislinn is afraid to answer.
Rule #1: Don't ever attract their attention.
But it's too late. Keenan is the Summer King, who has sought his queen for nine centuries. Without her, summer itself will perish. He is determined that Aislinn will become the Summer Queen at any cost — regardless of her plans or desires.
Suddenly none of the rules that have kept Aislinn safe are working anymore, and everything is on the line: her freedom; her best friend, Seth; her life; everything.
Faery intrigue, mortal love, and the clash of ancient rules and modern expectations swirl together in Melissa Marr's stunning twenty-first-century faery tale.
KEEP – Just ordered this from Barnes and Noble. The paperback copy is only $6 something. What a steal!
The Tales of Beedle the Bard – J.K. Rowling
The Tales of Beedle the Bard, a Wizarding classic, first came to Muggle readers' attention in the book known as Harry Potter and the Deathly Hallows. Now, thanks to Hermione Granger's new translation from the ancient runes, we present this stunning edition with an introduction, notes, and illustrations by J. K. Rowling, and extensive commentary by Albus Dumbledore.
Never before have Muggles been privy to these richly imaginative tales: "The Wizard and the Hopping Pot," "The Fountain of Fair Fortune," "The Warlock's Hairy Heart," "Babbitty Rabbitty and Her Cackling Stump," and of course, "The Tale of the Three Brothers." But not only are they the equal of fairy tales we now know and love, reading them gives new insight into the world of Harry Potter.
KEEP – Doi.
The Angel Experiment – James Patterson
Six unforgettable kids — with no families, no homes — are running for their lives. Max Ride and her best friends have the ability to fly. And that's just the beginning of their amazing powers. But they don't know where they come from, who's hunting them, why they are different from all other humans… and if they're meant to save mankind — or destroy it.
AX – Allow me to rant. Patterson's Witch & Wizard left a bad taste in my mouth. It was just horrendous. Like, I seriously question why the man is the highest paid author. I got rid of my copy, which shows you exactly how much I didn't like it. Unfortunately, my little brother is into the series and wants me to purchase him the book. I'm all for him reading whatever he likes, but I REFUSE to spend more money on Patterson's novels.
Bloody Jack: Being an Account of the Curious Adventures of Mary "Jacky" Faber, Ship's Boy – L.A. Meyer
Being an Account of the Curious Adventures of Mary "Jacky" Faber, Ship's Boy
Life as a ship's boy aboard HMS Dolphin is a dream come true for Jacky Faber. Gone are the days of scavenging for food and fighting for survival on the streets of eighteenth-century London. Instead, Jacky is becoming a skilled and respected sailor as the crew pursues pirates on the high seas.
There's only one problem: Jacky is a girl. And she will have to use every bit of her spirit, wit, and courage to keep the crew from discovering her secret. This could be the adventure of her life–if only she doesn't get caught. . . .
KEEP – Girl poses as boy. Pirates. How can I say no?
Lament – Maggie Stiefvater
Sixteen-year-old Deirdre Monaghan is a painfully shy but prodigiously gifted musician. She's about to find out she's also a cloverhand—one who can see faeries. Deirdre finds herself infatuated with a mysterious boy who enters her ordinary suburban life, seemingly out of thin air. Trouble is, the enigmatic and gorgeous Luke turns out to be a gallowglass—a soulless faerie assassin. An equally hunky—and equally dangerous—dark faerie soldier named Aodhan is also stalking Deirdre. Sworn enemies, Luke and Aodhan each have a deadly assignment from the Faerie Queen. Namely, kill Deirdre before her music captures the attention of the Fae and threatens the Queen's sovereignty. Caught in the crossfire with Deirdre is James, her wisecracking but loyal best friend. Deirdre had been wishing her life weren't so dull, but getting trapped in the middle of a centuries-old faerie war isn't exactly what she had in mind . . .
AX – This one is hard for me. I love Stiefvater's work and this sounds awesome, but I read that this series was never finished and I just can't do that to myself.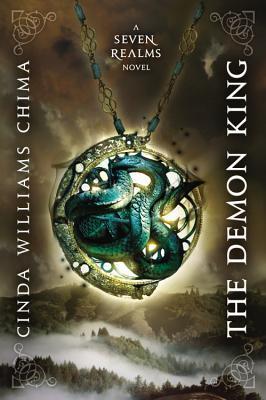 The Demon King – Cinda Williams Chima
Times are hard in the mountain city of Fellsmarch. Reformed thief Han Alister will do almost anything to eke out a living for his family. The only thing of value he has is something he can't sell—the thick silver cuffs he's worn since birth. They're clearly magicked—as he grows, they grow, and he's never been able to get them off.
One day, Han and his clan friend, Dancer, confront three young wizards setting fire to the sacred mountain of Hanalea. Han takes an amulet from Micah Bayar, son of the High Wizard, to keep him from using it against them. Soon Han learns that the amulet has an evil history—it once belonged to the Demon King, the wizard who nearly destroyed the world a millennium ago. With a magical piece that powerful at stake, Han knows that the Bayars will stop at nothing to get it back.
Meanwhile, Raisa ana'Marianna, princess heir of the Fells, has her own battles to fight. She's just returned to court after three years of freedom in the mountains—riding, hunting, and working the famous clan markets. Raisa wants to be more than an ornament in a glittering cage. She aspires to be like Hanalea—the legendary warrior queen who killed the Demon King and saved the world. But her mother has other plans for her…
The Seven Realms tremble when the lives of Hans and Raisa collide, fanning the flames of the smoldering war between clans and wizards.
KEEP – I never finished her other series, it was only okay, but I'd like to give this a shot.