My goals for 2017 are simple. Workout more, write more, read more. I bought a Fitbit and have been habitually walking in circles to reach my step goals. I posted an unrealistic to-do list above my desk (I intend to write four rough drafts and do at least two rounds of revision each.) And I hope to read 100 books. Last year I read 84, which is the most I've ever read in a year.
January Reviews: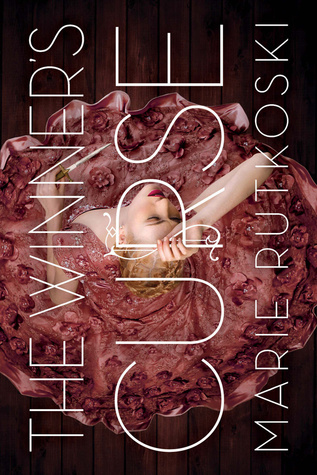 The Winner's Curse – Marie Rutkoski
On a whim, Kestrel purchases a young slave, drawn to his rebellious nature and affinity for music. Her actions set in motion a rebellion by the people her father helped conquer.
I kept seeing this one on Goodreads and in my Twitter feed, but I ignored it because I despised the cover. It doesn't match the tone of the novel at all  and the paperback versions are even worse. Kestrel is a pacifist who enjoys music. She's not a natural fighter, certainly, and she refuses to become the soldier her father wants her to be, but she's a strategist. She's not some swooning dolt with crimped hair!
While I wouldn't say it's a favorite (I'm being more stingy lately with doling out five stars), I read it in one sitting and immediately purchased the second and third books.
The second book, The Winner's Crime was good, but not nearly as compelling as the first, which is unfortunately why I haven't dived into the third book.
---
Between Shades of Gray – Ruta Sepetys
Set in 1941, Lina, a fifteen-year-old from Lithuania, and her family are arrested by Soviets and sent to a labor camp in Siberia.
Prepare to get wrecked. It's not a pleasant read, but it is a necessary one. I never really learned what happened in Russia during WWII. I had only a vague idea who Stalin was. In class, they focus so much on the holocaust and Hitler that you don't really learn much about the atrocities that occurred in Russia.
The cruelty is unbelievable. I simply cannot fathom the hatred you would have to feel for someone, or a group of someones, to treat them like this.
I highly recommend the book. I read it in one sitting. It has a semi-happy ending (by which I mean the characters I liked didn't starve to death), so just try to power through until then.
---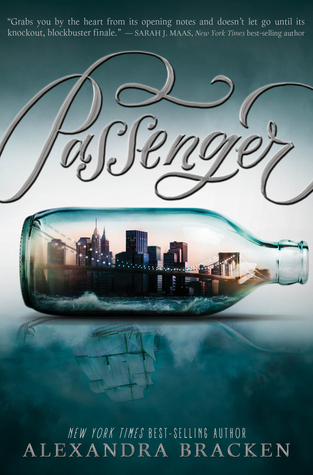 Passenger – Alexandra Bracken 
Etta journeys across centuries and continents with Nicholas, a "legal" pirate, in order to save her mother. 
It took me a while to get into the story. I didn't immediately click with Etta but, once we boarded Nicholas's ship, I was hooked (no pun intended?). However, somewhere along the journey, I started to lose interest. It felt like the author was trying to shove a politically correct agenda down my throat. I understand that now more than ever we need stories with diverse characters (I loved that Nicholas was African-American), but the way she went about it at times felt like an author intrusion or lecture.
Etta is irritated in 18th century America because of the treatment women receive and the clothing they have to wear. She is very vocal and defiant about it. But when she travels to Damascus in the 16th century, she has very little to say about how they treat women and how they are dressed. She is very respectful of their culture. It felt like a double standard. Also, while in Damascus, Etta is kidnapped. Her kidnapper orders one of the hired men to ride on the same horse as Etta. Touching a woman who is not his wife or his kin is against this man's beliefs. Etta says to her kidnapper something along the lines of, "Well, you shouldn't have put him in that situation in the first place. That wasn't very nice."
And I just thought, who gives a damn about this man and his beliefs? He's holding you hostage. While I may be a liberal, my tolerance for others and their beliefs only goes so far.
Overall, I want to know what happens next, but I'm not inclined to rush out and grab the sequel Wayfarer. I'll get to it eventually. Maybe.
---
The Name of the Wind – Patrick Rothfuss
Kvothe recounts the events that led him to become the most notorious wizard of his time. It takes him three days to tell his story. This is day one. 
I heard so many good things about this story, but I had been hesitant to read it because its thick, for one, and I've been trying to read quantity lately over quality. And second, when people gush about something, it immediately turns me off.
Ah, but I'm glad I finally read it. Rothfuss certainly knows how to string a sentence together. It's not overly bloody or dark, but there is a magical, lyrical quality to it that I enjoyed. I loved the academic setting. I'm hesitant to begin reading the second book, though, since the third one hasn't been published and I have no idea when it will be.
This is a must-read for fantasy fans. Five stars!
---
Additional Recommendations:
I stopped blogging at the end of last year because I'm lazy. But there are some books I read during that time that I want to recommend because they're friggin' awesome.
Across The Universe – Beth Revis
The spaceship Godspeed's mission is to travel three hundred years across the universe to colonize the planet Centauri-Earth. Amy, a frozen passenger, is awakened fifty years too early. She and the ship's second-in-command, Elder, must race to find her would-be killer.
So many secrets. So many plot twists and mysteries and unveilings. The entire trilogy keeps you guessing. Just when you think you have a handle on what's going on, the rug is ripped out from under you.
---
Falling Kingdoms – Morgan Rhodes 
The three kingdoms of Mytica grapple for power as magic, once drained from the world and long forgotten, emerges in the form of a sorceress and four elemental Kindreds. 
This. series. rocked. my. world. All for one reason–Magnus. My dark, brooding, sarcastic prince. I even overlooked his unnatural attraction to his sister. Ahhh, he's so dreamy. The tension between him and Cleo throughout the first four books kills me.
I devoured this series within a week. I'm both irritated with myself for leaving Falling Kingdoms to sit unread on my shelf for years, but also kind of glad. It meant I didn't have to wait a year in between each book. But now that I've read the most recent, Crystal Storm, I have to wait another year. Naturally, the ending for the fifth book is the most cruel cliffhanger I have ever read and I CAN'T DEAL.
I'm shaking with frustration.
---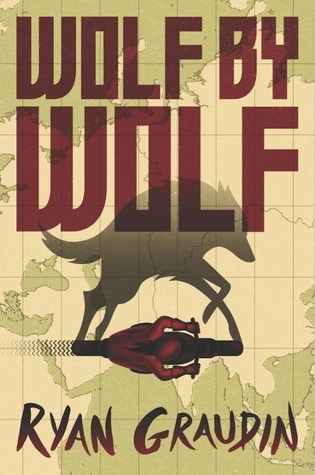 Wolf by Wolf – Ryan Graudin
Yael's skinshifting abilities are the result of Nazi experimentation during her time as a death camp prisoner. Using her ability to change faces, she enters the Axis Tour, a motorcycle race from Germany to Tokyo that commemorates the Axis Powers' victory. Her mission: kill Hitler. 
Wow, where do I start. This was a wonderfully written, furiously paced novel with rich characters you can't help but love. The sequel, Blood for Blood ripped out my heart, threw it on the ground, and stomped on it with its steel-toed Nazi boots. I just. I can't. I will never get over it.
This is one of those books that I still think about months later. Just to get more of her writing, I purchased Graudin's The Walled City.
---
This Month's Haul:
I received loads of gift cards for Christmas and I still, if you can believe it, haven't used them all. I'm trying to expand my reading horizons by branching into new genres.
What did you read in January?