6 Horror Books to Read in October
When it comes to Halloween, I'm stuck in an awkward phase. I'm too old to trick-or-treat. I don't have friends who throw parties. And answering the door terrifies me, especially when there are hordes of drooling, bloodied children clawing at me. I don't really know what to do with myself besides curl up in front of the fire and read a scary book.
Below are a few books I plan on reading in October.
Doll Bones – Holly Black
I'm a huge fan of Holly Black, so I am excited to read this story about a doll created from the ground-up bones of a murdered girl. The doll haunts a group of children, demanding they bury her where she lived when she was alive lest they be cursed for all eternity.
---
Shallow Graves – Kali Wallace 
Breezy wakes in her grave with no idea who killed her. She claws her way out and enters a gritty, terrifying world where she can sense those around her who are hiding a murdering past.
---
Silence of the Lambs – Thomas Harris
You guys should know this one. I finally watched the movie two years ago and afterward ended up dreaming that my grandma had decapitated her best friend, skinned her face, and turned it into a slipper. Much excite for the book!
---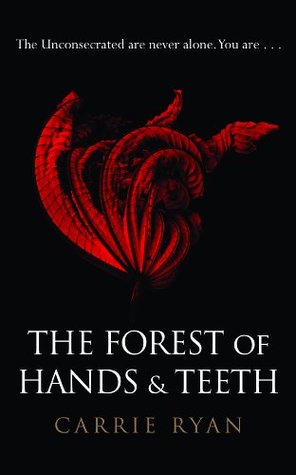 The Forest of Hands and Teeth – Carrie Ryan 
A fence protects Mary's village from the Forest of Hands and Teeth. Until it's breached. And then ZOMBIES. Blood. Guts. Braaains.
---
Bird Box – Josh Malerman
No one knows what it is, but one glimpse of it will drive a person to violence. It left in its wake a ravaged world, one where Malorie still hopes to find a safe place for her and her two young children. Blindfolded, the three of them set out downriver with nothing to rely on but their hearing. And something is following them.
---
The Complete Tales and Poems of Edgar Allan Poe 
You can't go wrong with the classics. I hope to read a different poem or short story each night.
What do you do on Halloween? What scary books do you recommend?