Throne of the Crescent Moon – Saladin Ahmed
The Crescent Moon Kingdoms, home to djenn and ghuls, holy warriors and heretics, are at the boiling point of a power struggle between the iron-fisted Khalif and the mysterious master thief known as the Falcon Prince. In the midst of this brewing rebellion a series of brutal supernatural murders strikes at the heart of the Kingdoms. It is up to a handful of heroes to learn the truth behind these killings:
Doctor Adoulla Makhslood, "the last real ghul hunter in the great city of Dhamsawaat," just wants a quiet cup of tea. Three score and more years old, he has grown weary of hunting monsters and saving lives, and is more than ready to retire from his dangerous and demanding vocation. But when an old flame's family is murdered, Adoulla is drawn back to the hunter's path.
Raseed bas Raseed, Adoulla's young assistant, is a hidebound holy warrior whose prowess is matched only by his piety. But even as Raseed's sword is tested by ghuls and manjackals, his soul is tested when he and Adoulla cross paths with the tribeswoman Zamia.
Zamia Badawi, Protector of the Band, has been gifted with the near-mythical power of the lion-shape, but shunned by her people for daring to take up a man's title. She lives only to avenge her father's death. Until she learns that Adoulla and his allies also hunt her father's killer. Until she meets Raseed.
When they learn that the murders and the Falcon Prince's brewing revolution are connected, the companions must race against time—and struggle against their own misgivings—to save the life of a vicious despot. In so doing they discover a plot for the Throne of the Crescent Moon that threatens to turn Dhamsawaat, and the world itself, into a blood-soaked ruin.
KEEP – Ugh, description is almost too long to keep, but looks interesting.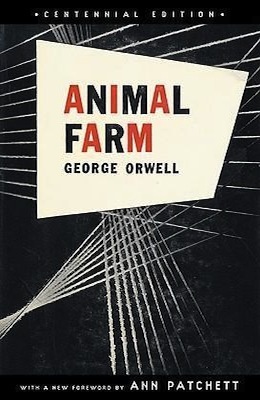 Animal Farm – George Orwell
As ferociously fresh as it was more than a half century ago, this remarkable allegory of a downtrodden society of overworked, mistreated animals, and their quest to create a paradise of progress, justice, and equality is one of the most scathing satires ever published. As we witness the rise and bloody fall of the revolutionary animals, we begin to recognize the seeds of totalitarianism in the most idealistic organization; and in our most charismatic leaders, the souls of our cruelest oppressors.
KEEP – Classics are almost always an automatic keep.
Night – Elie Wiesel
Night is Elie Wiesel's masterpiece, a candid, horrific, and deeply poignant autobiographical account of his survival as a teenager in the Nazi death camps. This new translation by Marion Wiesel, Elie's wife and frequent translator, presents this seminal memoir in the language and spirit truest to the author's original intent. And in a substantive new preface, Elie reflects on the enduring importance of Night and his lifelong, passionate dedication to ensuring that the world never forgets man's capacity for inhumanity to man.
Night offers much more than a litany of the daily terrors, everyday perversions, and rampant sadism at Auschwitz and Buchenwald; it also eloquently addresses many of the philosophical as well as personal questions implicit in any serious consideration of what the Holocaust was, what it meant, and what its legacy is and will be.
KEEP – I love–no, that's not the right word–anything WWII related. It's just such a fascinating–no, that's not it either–time in history.